Back to Directory
Liz Mackinlay
PhD(ADEL)
Director Higher Degrees Research
Email

Location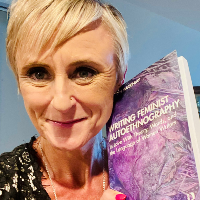 Biography
Liz is a Professor in the Faculty of Education at Southern Cross University. She holds a PhD in Ethnomusicology from the University of Adelaide (1998) and a PhD in Education from The University of Queensland (2003).
Research
Liz's current research focuses on gender, decoloniality and education - more specifically, feminism and higher education, issues of consent education in universities and university residential colleges, and decoloniality in the academy.
Teaching
Liz brings an interdisciplinary teaching background which includes arts education, Indigenous Studies and education, and Gender Studies. She is currently teaching within the field of educational research methods.
Other
Liz is the Deputy Chair of Ethics at SCU. Externally she sits on the editorial board of the journal Qualitative Research and is the Ethics section editor for the Routledge Encyclopedia of Qualitative Research. She is also the founder of DRAW: Departing Radically in Academic Writing.
---
---