Back to Directory
Donald McDowall
Adjunct Fellow
Telephone

Email

Location

Faculty of Health, Building B, Level 7, Gold Coast, Lismore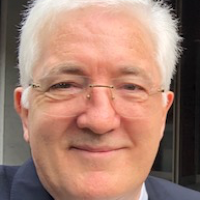 Biography
Donald McDowall DC (PCC, USA), MAppSc (Musculoskeletal management-RMIT, Australia), Diplomate NBCE (USA), Diplomate ICAK, FACC (Fellow of the Australian College of Chiropractors), PhD (Southern Cross University, Australia), Adjunct Fellow of the Faculty of Health (SCU), Clinical practice in Canberra, Australia since 1974. Past President of the ICAK, Australasia chapter.
Research
Dr McDowall has a special interest in studying the original healing ideas of chiropractors and traditional indigenous Filipino healing methods. Dr McDowall has contributed to the history and research of Chiropractic. He completed a PhD as an interpretive historian and has authored and co-authored research papers in the profession's history journal and in the indexed literature.
Other
I served as the ACT representative for the ACA and CAA executive committees from 1976 until 1993. I was President of the ACA-ACT Branch from 1982-84 and then secretary from 1996-2002 assisting the development of the unity of the profession. I was appointed CCA national PR and Media rep from 1988-1994 responding to the APA's challenge for spinal care domination and the AMA's ethical challenges regarding neck injury and the waste of public money on our services and education. I am an examiner for the Diplomate accreditation program of the ICAK From 1984 to the present. I see this service as helping improve interprofessional bridges using AK methods. I was President of the ICAK-Australasia Chapter (2007-2017)including members from NZ, Japan, Philippines, and Hong Kong coordinating interprofessional clinical optimized care conferences. I was the longest serving member of the ACT Chiropractor's Registration Board from its founding in 1982 until AHPRA incorporation in 2010 assisting the safety of the community through the professional registration of chiropractors and osteopaths in the ACT. I was a member of the Australian Health Promotion Association from 2002-2004. I provided a free newsletter for the profession regarding the latest clinically useful research published on the Internet each week from 2010-15. My clinic has been available for practitioner observation by medical and chiropractic university students.
---
---